CARSTEN SANDER
Photographer | Artist
In his portraits, Carsten Sander has captured many famous faces from the worlds of Art, Music, Film, Fashion and Sport. He manages not only to portray the Surface image, but the innermost emotions of his sitters. Although the wide variety of his images reflects an effortless versatility, they are nevertheless identifiable as Carsten Sander photographs by their power and technical virtuosity.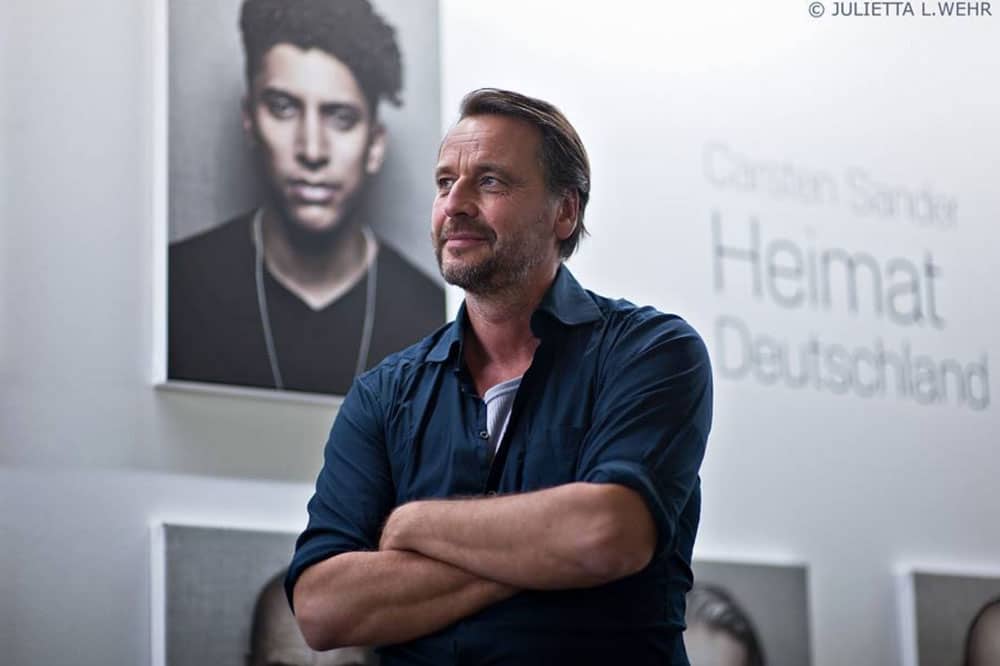 One has only to look at his pictures to see that Carsten is a master of his field. He learned his craft through assisting other established photographers. Soon came the first successes in the form of publishings in renowned magazines and prestigious advertising jobs due to his unconventional ideas and strong conceptional work. Carsten Sander never fails to take the viewer on journeys of imagination without limits or boundaries. By combining the vision of an artist with the skill of a craftsman, he achieves what could easily be labeled photographic perfection. Unlike some artists in his genre, he follows his own vision in lieu of embracing any Zeitgeist. He separated himself long ago from sheer photography and was one of the first to use image processing as an art medium. An acute sense for the essence of people and a healthy dash of madness join forces to enable Carsten´s images to be simultaneously visionary and classic.
"It has always been, and will always be a thrill and welcome challenge for me to share the way I see the the world through the lens of my mind."
One of his latest works is "HEIMAT. Deutschland – Deine Gesichter" (Germany – your faces).
Whether due to failed integration or a lack of integrity among elite managers, the picture of our country is sadly developing through ongoing debate and is marked by stereotypes, blanket statements and prejudices. The depth of these things is often overlooked in our media-ruled society. This seems to leave us desperate, aggressive and without perspective.
Only by stripping away these preconceived notions can we see individuals as they truly are.
Throughout this series, Carsten Sander minimizes visual distraction through the use of a simple backdrop and brings out the essence of the sitter by capturing neutral facial expressions. In this reduced setting, conformity creates individuality. As a result the viewer sees faces that transmit more than a social standing. Suddenly aggression begins to pair with desire, arrogance with insecurity, ignorance with understanding.
A thousand people with a thousand different stories are brought together for this visionary project.
Without the use of effects or poses, Carsten reveals a different side of Germany, and invites you to take a close look at what´s behind the faces of the people who live here.